Garden & Landscapes – Revitalising Front & Rear Gardens
Revitalising front and rear gardens to a detached house in Ashtead, Surrey
Project Photo Gallery: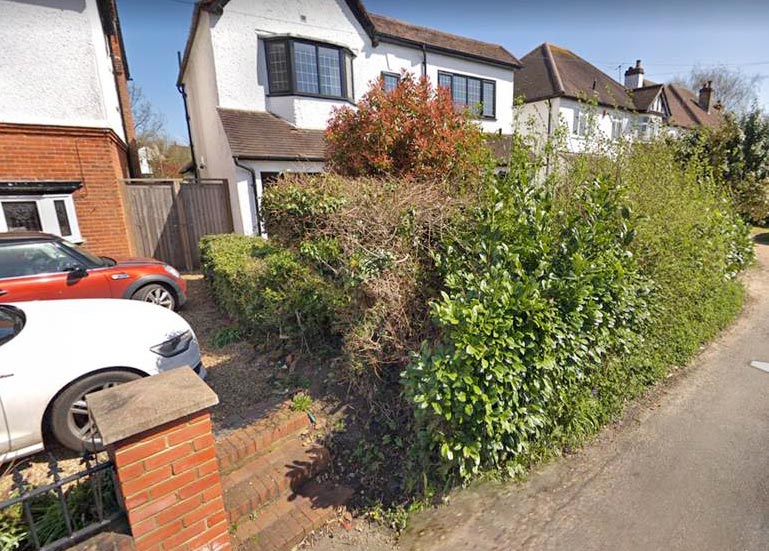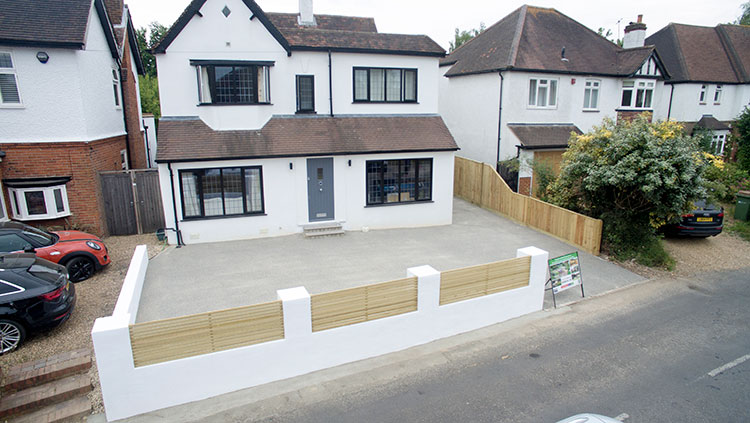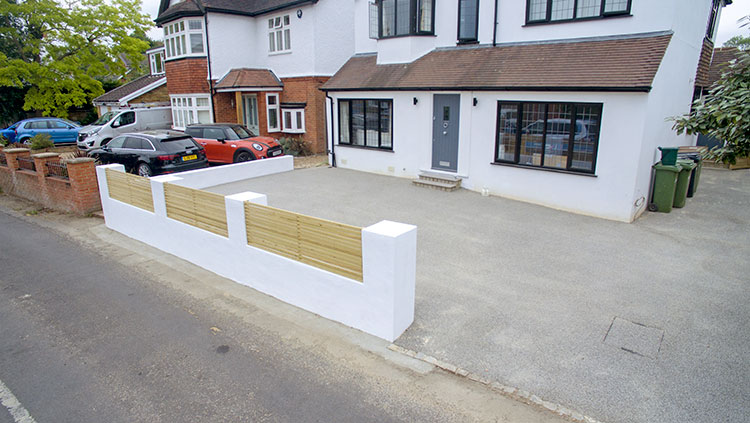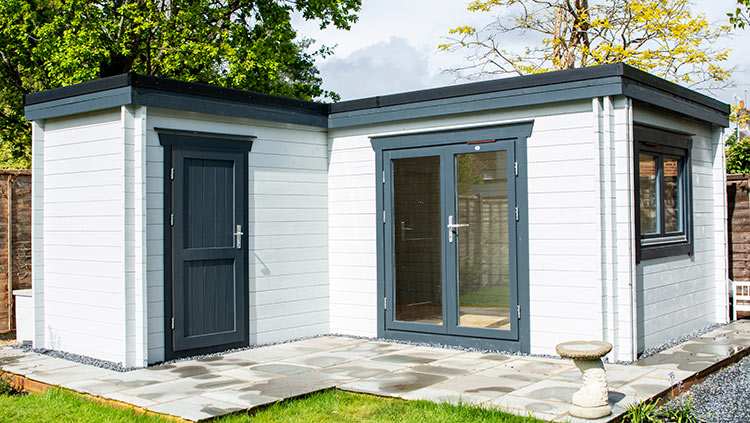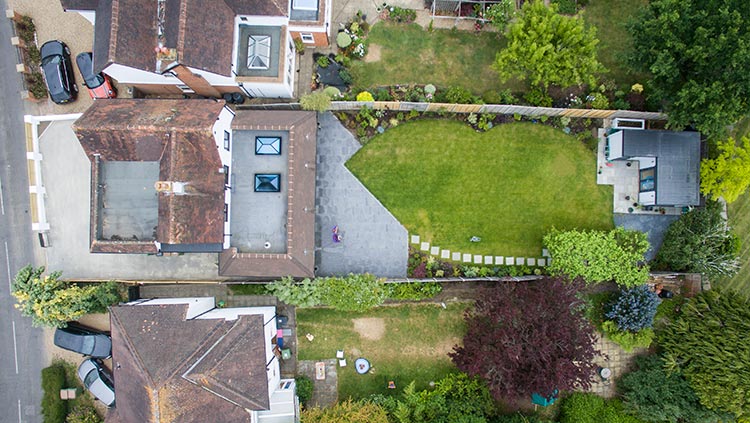 Brief:
Email brief from client:
We have just about completed a single storey extension and need to decide what to do with the garden.
We would like help with a design for this as we need storage, patio and beds reworked / changed and lawn laid.
Please let me know if this is the type of work that you would undertake. We did not get drawings from an architect for the garden at the time of the extension.
When meeting the client the brief was extended to include a large garden building and to complete the front drive.
Project:
Rear Garden
We created a large entertaining space outside the new bifold doors constructing a beautiful dark porcelain patio with diagonal lines to create angles to accentuate the width of the garden.
To maximise the space in the garden a large new lawn was laid, with small curved borders to soften the look and add interest.
At the far end of the garden we made use of existing hard standing to position a large bespoke build garden room with storage painted grey to march with the new extension.
Front Garden
To make good after the building works, and remove the overgrown hedge and create a modern looking wall in grey & white to match with the house.
We constructed white rendered walls with Venetian trellis details and laid a superb silver grey resin bound gravel driveway with space for more than one car.