Nautical Themed Garden Refurbishment
Garden redesign based around a sea shore motif
Project Photo Gallery: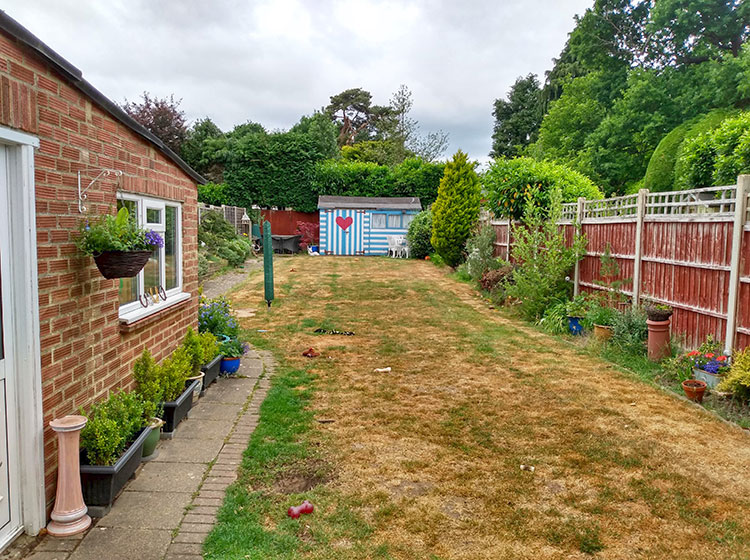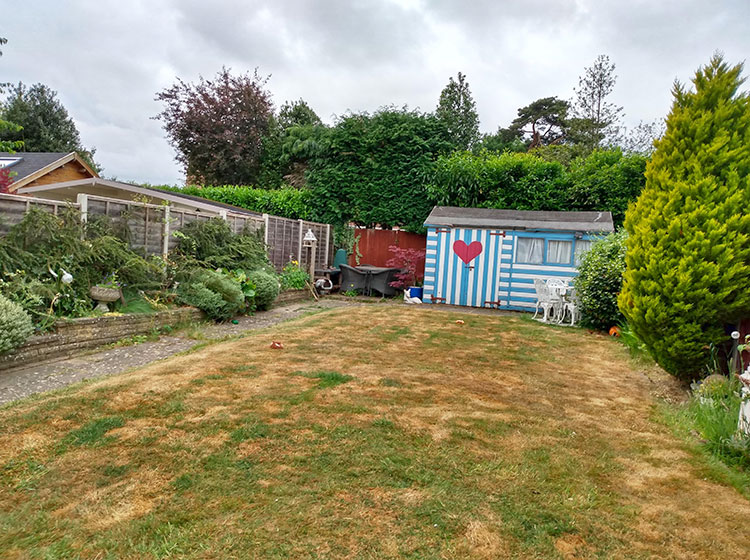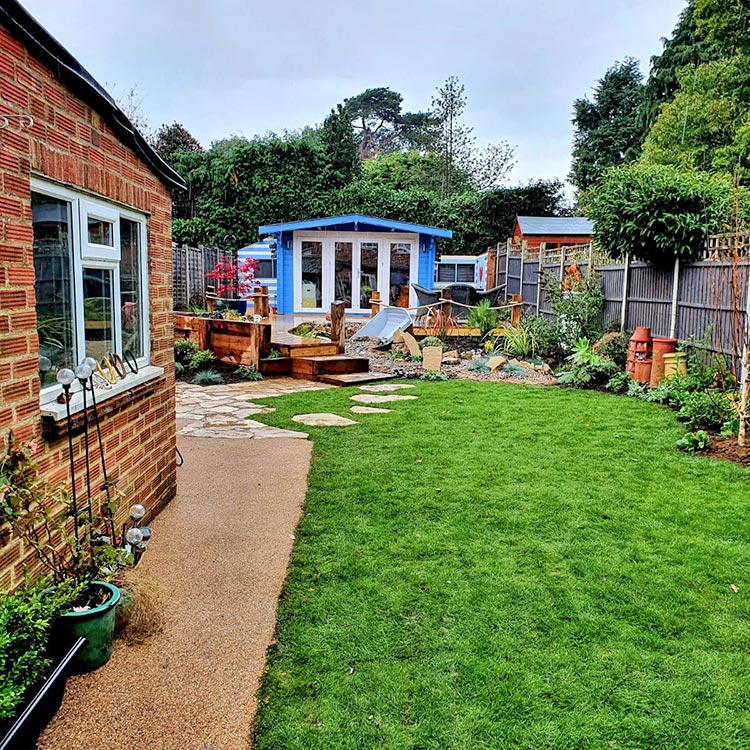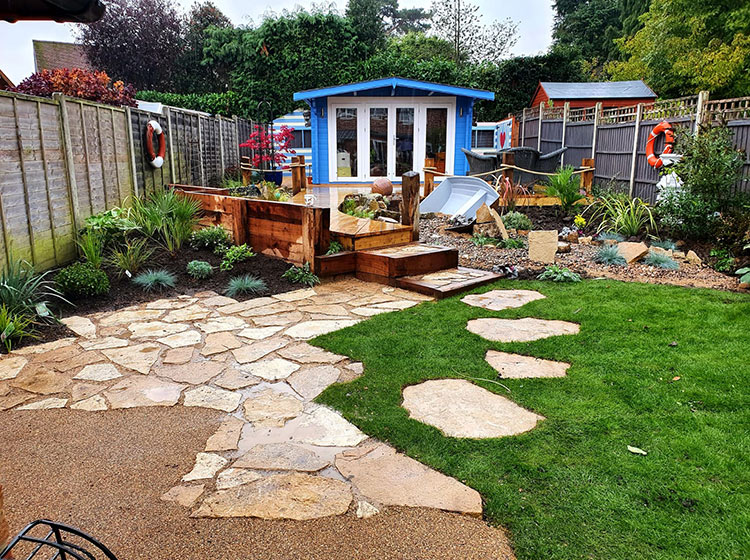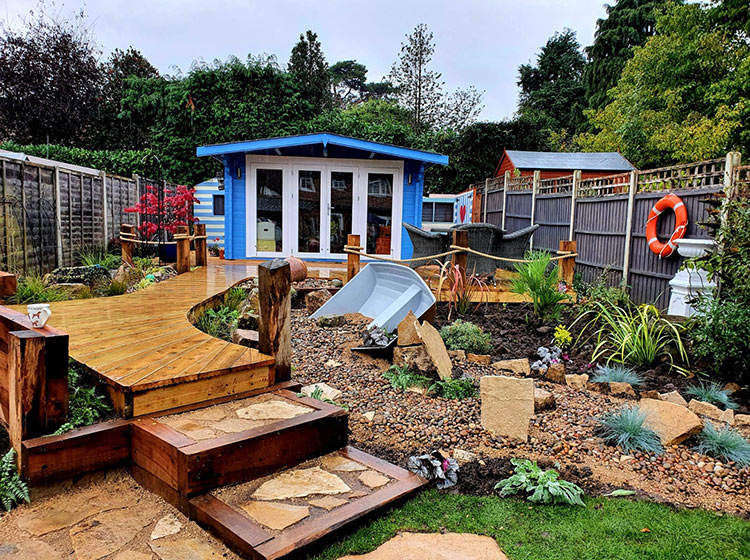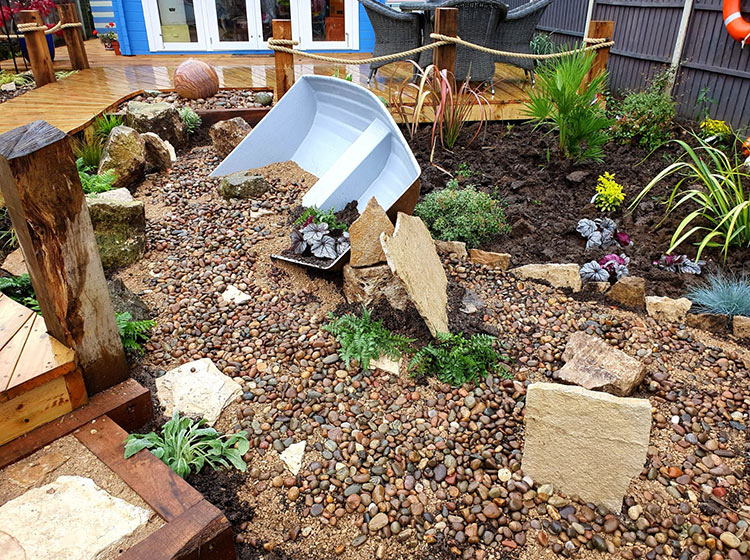 Brief:
Our client had already purchased the large summer house and requested a strong nautical theme, based around a sea shore.
Project:
The unique design we created for our client extended the deck around the building leading to a wavy timber boardwalk, a timber break water with a strong and bold look.
Scree garden with pebbles and shingle, with planting throughout leads a transition to a more traditional garden border and new lawn.
The client also added her own boat for use as a planter, which was part buried for an authentic seaside vibe.
A modern natural stone sphere water feature adds soothing water sounds and movement to the garden.
House located in Burgh Heath, Banstead, Surrey