School Outdoor Adventure Play – Croydon
Project Photo Gallery: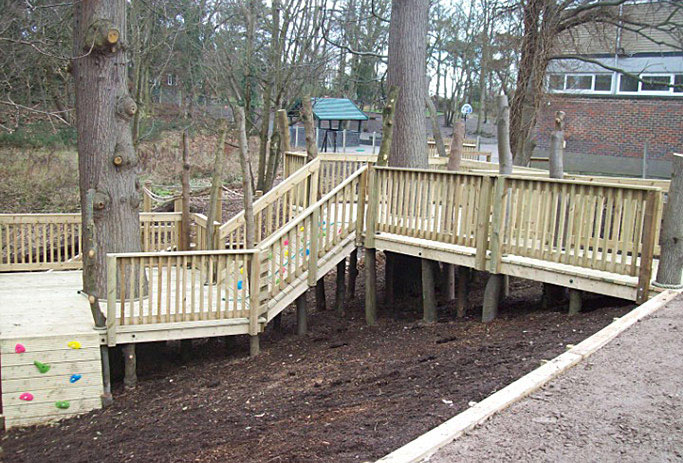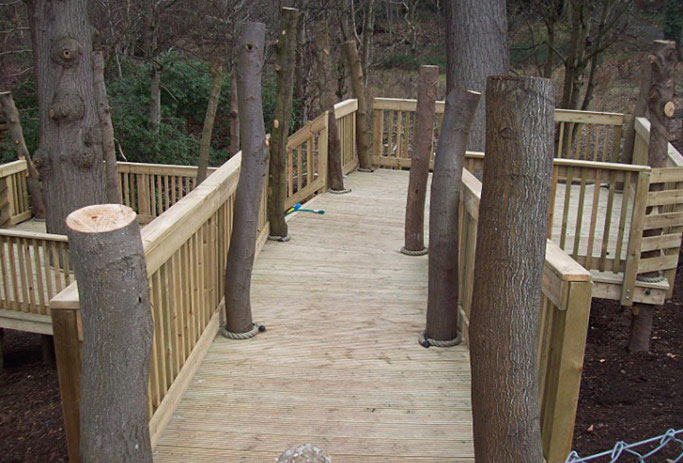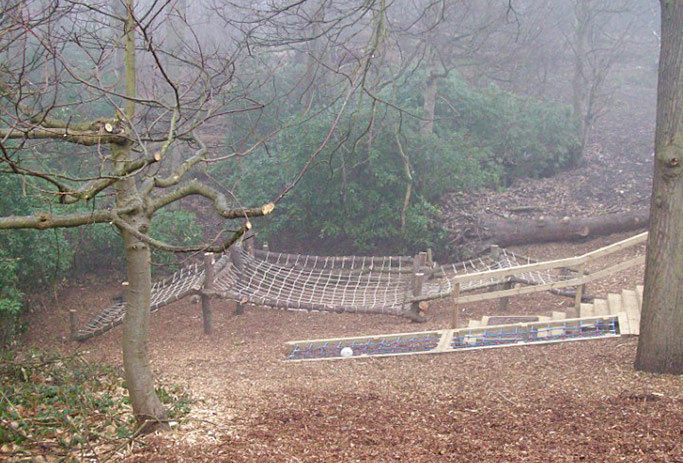 Brief:
Boardman Gelly were commissioned by a Croydon school to transform a fenced off, unused area of waste ground on a steep slope into an adventure play area.
Project:
Relishing a challenge like this, we realised immediately that coppicing the wooded area and removing unsafe trees would provide us with lots of timber to use in the construction.
The design brief also required us to design a challenging environment for a range of ages and abilities.
Combining walkways, raised decked areas, ramps, climbing and sliding equipment, we created a number of different activity zones designed with a variety of skill levels in mind.
What was once an unused space is now an asset to the school greatly valued and enjoyed by the pupils.